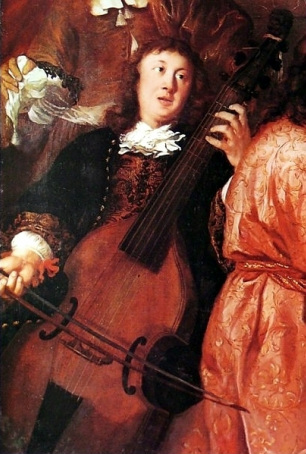 Please join us for our next concert!
Sunday, June 3rd, 2018
~ at 4 PM ~

"Cantatas of Dietrich Buxtehude"

Please join the Ann Arbor Grail Singers for a fascinating and delightful exploration of the music of Dietrich Buxtehude, a truly inventive and imaginative North German composer, who greatly influenced the young Johann Sebastian Bach. Recent scholarship proposes that the sacred vocal music of Buxtehude, rather than his organ works, may be his most important historical contribution.
We will be accompanied by our own String Ensemble, led by Baroque violinist Mary Riccardi.
The picture is the only surviving portrait of Buxtehude, in it he is playing a viol at "A Musical Party," which was painted in 1674 by the artist Johannes Voorhout.


St. Andrew's Episcopal Church
306 N Division, Ann Arbor, MI
Open seating tickets, available at the door from 3:30 PM, are $15 general admission, $12 seniors, $5 students (cash or check only, please)


**Concertgoers have permission to park in the Community High School parking lot, just a block away!**
---